Material Culture of Islam in Europe. Narratives around the premodern Mediterranean (2ed. 2024) UNED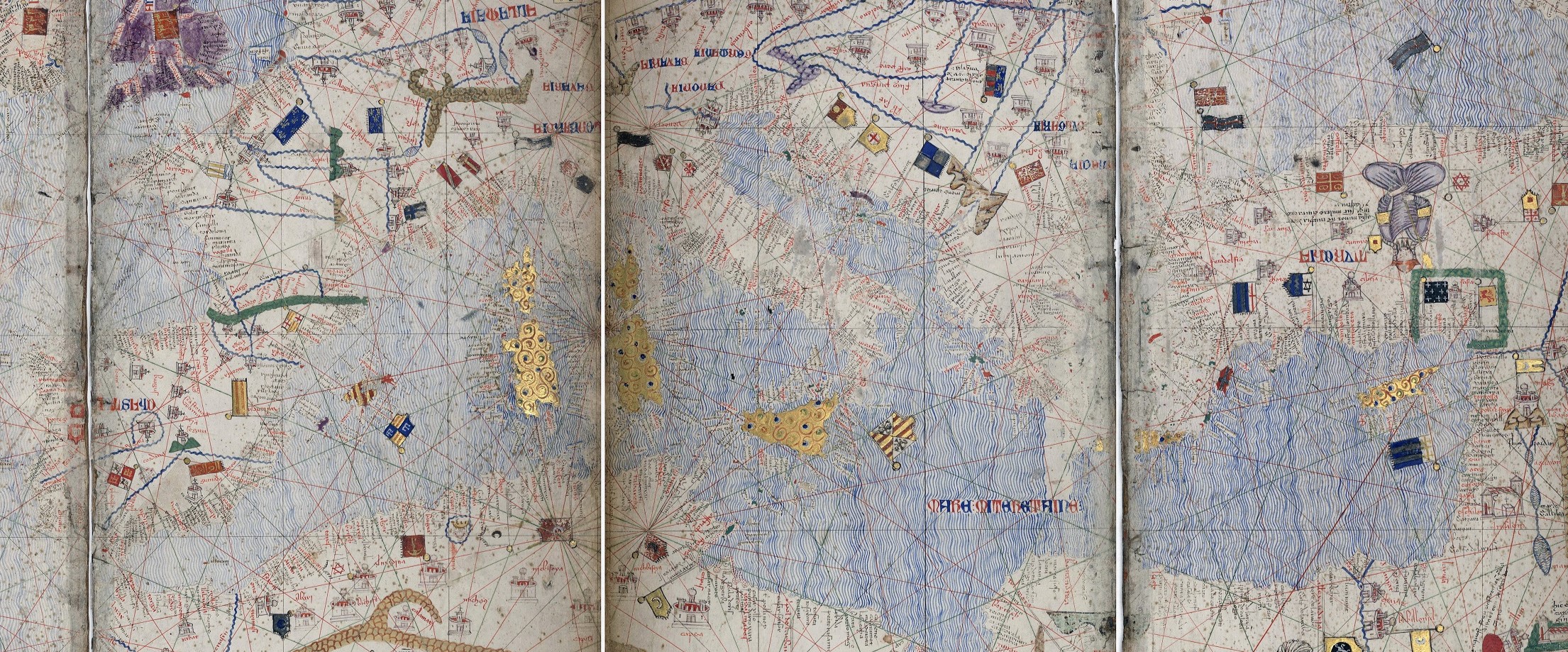 This MOOC aims to present some key aspects of the Islamic material legacy in Europe. Through the architecture, objects, works of literature, paintings, etc. it will show how Islamic culture was present in pre-modern Europe. Furthermore, this course wants to show how this Islamic presence has been historically perceived, how art has contributed to construct figures of otherness and perception in both Christian and Islamic Europe. The MOOC will address the mobility of people, knowledge, artifacts, visual and formal elements across political and religious borders, and it will focus on the consequences (cultural, artistic and scientific) of this mobility. It will also expose how this material culture has been perceived (or not) as part of a common heritage in Europe and how it has been instrumental in constructing complex narratives of identity and otherness.
Equipo docente
COORDINADORES DEL CURSO:

Elena Paulino Montero. Facultad de Geografía e Historia. Historia del Arte.
Borja Franco Llopis. Facultad de Geografía e Historia. Historia del Arte.

EQUIPO DOCENTE

Elena Paulino Montero UNED
Borja Franco Llopis UNED
Antonio Urquízar Herrera UNED
Ana Cabrera Lafuente. Coordinator project Next Generation conservation historical buildings Turespaña/Tourspain.
Araceli Moreno Coll Universitat de València.
Bram van Leuveren. Leiden University.
Catherine Infante. Amherst College.
Cristelle Baskins. Tufts University.
Dimitris Loupis. PhD Candidate. Harvard University.
Dimitris Plantzos. National and Kapodistrian University of Athens.
Eleni Gara. University of Aegean.
Elias Kolovos. University of Crete.
Emir Filipović. Universidad de Sarajevo.
Evrim Türkçelik. Ankara Sosyal Bilimler Üniversites.
Francesco Caprioli Universidad Autónoma de Madrid/CSIC.
Houssem E. Chachia Universidad de Túnez.
Ivana Čapeta Rakić. Faculty of Humanities and Social Sciences in Split.
Konstantinos Giakoumis. LOGOS University College.
Laura Stagno. Universita di Genoa.
Luis Bernabe Pons Universidad de Alicante.
Maria Judith Feliciano. Independent Scholar.
Markus Ritter. University of Vienna.
Mercedes García Arenal. CCHS-CSIC.
Özden Mercan. Hacettepe Üniversitesi, Ankara.
Rossitsa Gradeva. American University in Bulgaria.
Rubén González Cuerva CSIC.
Shazia Jagot. University of York.
Sinem Erdoğan İşkorkutan. Sabanci University.
Sofiane Malki. Université Abdelhamid Ibn Badis – Mostaganem.
Sophia Abplanalp. University of Vienna.
Suraiya Faroqhi. Ibn Haldun University/British Academy.
Therese Martin. CCHS. CSIC.
Yorgos Tzedopoulos. Academy of Athens.
Objetives
To know the general questions about the Islamic legacy in Europe and its material culture.
To analyze the narratives developed around this legacy in the different spaces (Islamic and Christian) of the Mediterranean.
To learn about the historical mobility of objects, people, ideas, knowledge and objects around the Mediterranean.
To deepen in the processes of artistic and cultural exchange in the pre-modern Mediterranean.
To learn how analyze the historiographical discourses of otherness associated with artistic and cultural heritage.
Área de Conocimiento
Humanidades y Artes.
Syllabus
1.- Introduction.
This section will have a first video dedicated to the general introduction of the MOOC (operation, organization, periodicity, evaluation, etc.) and then it will present the basic concepts of the course.
2.- Islamic heritage and the construction of identities.
This section will address the different strategies for the management of Islamic heritage in countries with medieval (Spain and Italy) and modern (Greece, Balkans, etc.) Islamic past.
3.- Faith and Conversion.
This section will be devoted to analyze the physical but also religious mobility of people in the Mediterranean (slaves, converts, spies, pirates, merchants) and the image associated with these human groups.
4.- Festivities and Otherness.
This section will analyze public festivals in Christian Europe and in the Ottoman Empire and will contrast the images associated with the "other" in the different festive events on the two shores of the Mediterranean.
5.- Trade and Exchanges.
This section will focus on the mobility of objects and textiles and their cultural adaptations, as well as the exchange of scientific knowledge, especially medicine and astronomy.
6.- Memory and Oblivion.
This section serves as the conclusion of the MOOC and addresses how various narratives have been constructed from the 16th to the 20th century, that have promoted or made invisible all these elements of interaction.
Sistema de evaluación
The course will have 6 interactive auto-correcting exercises. The user must pass 25% of the course to be able to process the accreditation.
In IEDRA's FAQs you will find information about the accreditation process, type, content, refunds, etc.
UNED Abierta recommends that you register for the course as a listener and process the accreditation once you have passed the course.
Requisitos recomendados
Basic knowledge of English is recommended. The videos will be in English with Spanish subtitles and the evaluation form will be bilingual, but the supplementary materials will be in English.
Público objetivo
Students of Humanities, Art and History. General public interested in history, heritage, art history and art in the Mediterranean, as well as in historical discourses on otherness.
Metadatos
UNED, Islamic art, historiography, mobility, slavery, conversion, Mediterranean history, otherness, artistic exchanges, cultural transfers, artistic heritage.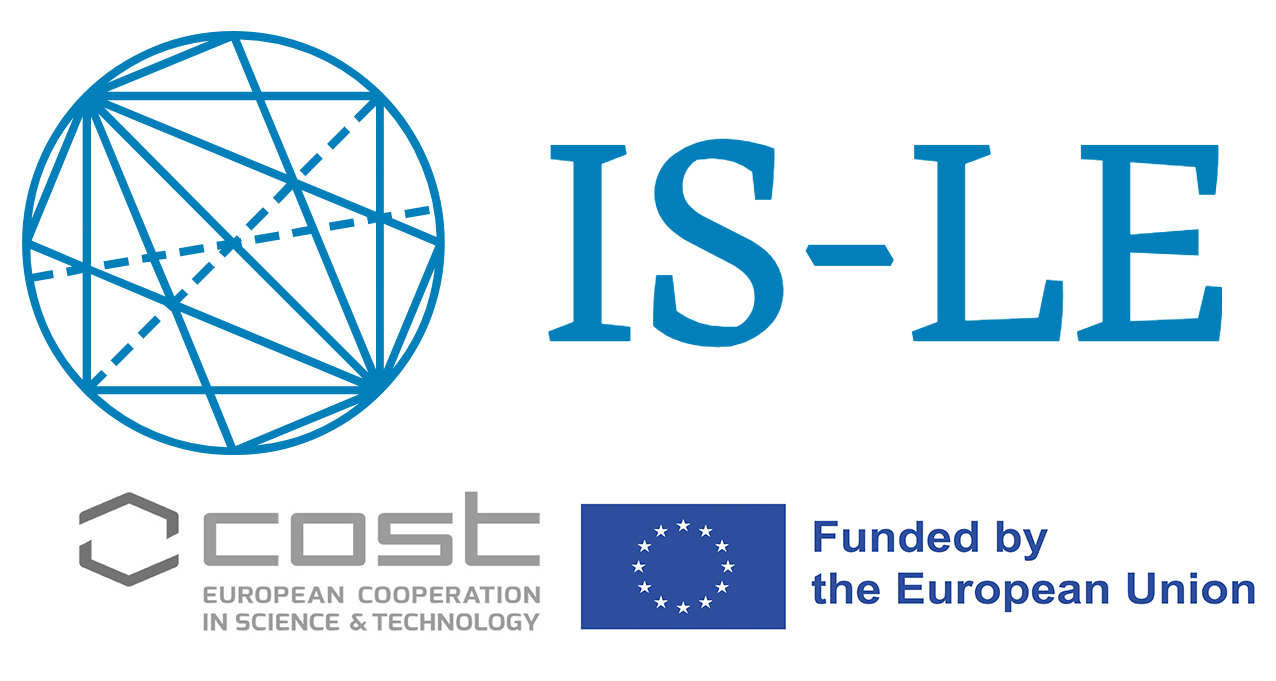 This course is based upon work from COST-Action CA18129 "Islamic Legacy: Narratives East, West, North, South of the Mediterranean (1350-1750)" supported by COST (European Cooperation in Science and Technology). 
COST (European Cooperation in Science and Technology) is a funding agency for research and innovation networks. Our Actions help connect research initiatives across Europe and enable scientists to grow their ideas by sharing them with their peers. This boosts their research, career and innovation.