Virtual Field Trip and Global Change: A Blended Learning Approach (1ed. 2023) UNED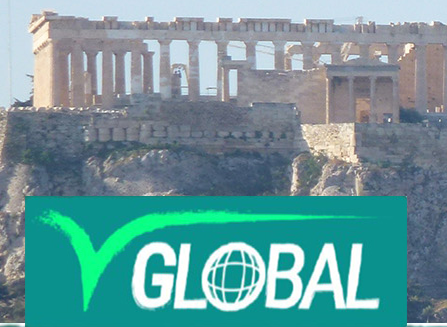 The MOOC is part of the European Erasmus+ KA2 V-Global project "Virtual Field Work in the context of Global Change - a blended learning approach for higher education". It is designed to gather the project results and reinforce environmental education in higher education by accompanying university teachers toward digital and innovative teaching practices using virtual field trips with participatory tools. Awareness of global change is a lever to enable them to consider sustainability issues and develop effective pedagogical scenarios.
Objectives
General Objectives:
Develop Education for Sustainable Development (ESD) at the university level by supporting university teachers in adopting digital and innovative teaching practices, such as virtual field trips.
Ensure quality higher education to achieve excellence and contribute to the development of a knowledge society using teaching practices that address the challenge of developing students' digital skills
Foster the development of a collaborative blended teaching concept in ESD.
Expecting Learning Outcomes:
Raise awareness of global change as a catalyst for enabling individuals to consider sustainability issues in their future professional lives.
Verify the effectiveness of the pedagogical scenarios created.
Field of knowledge
Education.
Content
Module 0 : Presentation. Introduction: Provides an overview of the course and explains how the MOOC will work.
Module 1 : Education for Sustainable Development (ESD) and Global Change: Explores the challenges of teaching and integrating ESD and global change into the curriculum.
Module 2 : Create Virtual Field Trips: Focuses on the educational approach to using virtual field trips from an ESD perspective.
Module 3 : The participatory tools and process (Participatory Lab): Develops a methodological framework for a digital toolkit of participatory methods.
Module 4 : Applied module: Creates a learning situation to encourage the use of spatial and critical thinking skills by using the participatory toolkit to create a virtual field trip to integrate ESD and global change into the curriculum.
Assessment
The course includes 5 self-assessment test exercises per module. To pass the MOOC and apply for accreditation, it is necessary to achieve a minimum of 60% of the total points.
Midterm exams of each module contribute to 80% of the final mark, with the final test contributing 20%.
Each test for every module is worth 10 points, and final test is worth 20 points. Each question carries a value of 2 points, with a maximum of 100 points.

In the FAQs of IEDRA FAQs of IEDRA, you will find information about the accreditation process, types, content, refunds, etc
From UNED Abierta, we recommend enrolling in the course as an auditor and then processing the accreditation once the course has been successfully completed.

Recommended Requirements

Only an interest in environmental education, sustainable development (ESD), and collaborating in achieving the SDGs and the 2030 Agenda is required.
Basic knowledge of English is recommended. The videos, evaluation form and the supplementary materials will be in English.

Target Group

The target audience includes university professors interested in training in the use of virtual fieldwork with a perspective on sustainability education.

Metadata

Keywords include: Global change, blended learning, distance learning, virtual field trip, Education on Sustainable Development, digital skills, innovative teaching, collaborative learning, e-leaning, face to face learning.

MEET YOUR INSTRUCTORS

The entire teaching team possesses extensive experience in environmental education, virtual journeys, and participatory tools. The team includes teacher trainers for secondary and primary education, geography professors in bachelor's and master's programs, as well as experts in participatory and educational technologies

María Luisa de Lázaro Torres and Marta Gallardo Beltrán (UNED, Directors)
Caroline Leininger-Frézal (Université Paris Cité)
Cédric Naudet (Université Paris Cité)
Aurore Lecomte (Université Paris Cité)
Maria Pigaki (National Technical University of Athens)
Yannis Paraskevopoulos (National Technical University of Athens)
Sandra Sprenger (Universität Hamburg)
Kerstin Michalik (Universität Hamburg)
Neli Heidari (Universität Hamburg)
Constanze Struck (Universität Hamburg)
Javier Álvarez-Otero (UNED)
Julio Fernández Portela (UNED)
Rossen Kostadinov Koroutchev (UNED)
Francisco José Morales Yago (UNED)
Juan José Pons Izquierdo (UNED)
María Ángeles Rodríguez Domenech (EUROGEO)
Karl Donert (EUROGEO)
Grec Donert (EUROGEO)
Miguel Ángel Puertas Aguilar (EUROGEO)
Sophie Wilson (EUROGEO and St Mary's University)
Eleni Mougiakou (Commonspace)
Giorgos Velegrakis (Commonspace)
Anastasia Christaki (Commonspace)