Starting to write English with no mistakes: level B1 (9 ed) UNED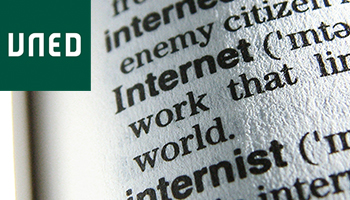 En el nivel B1 del Marco Europeo se espera que los estudiantes empiecen a eliminar los errores de sus redacciones. A partir de nivel B2 este proceso debe estar consolidado y hacerse de forma automática. Los errores gramaticales y léxicos suelen ser las causas principales de suspenso en los exámenes porque distraen la atención del lector y en gran medida dificultan el proceso comunicativo. En este curso se desarrollan una serie de destrezas comunicativas personales y herramientas que permitirán al estudiante de nivel intermedio e intermedio-alto eliminar todos los errores de sus redacciones en inglés.
Objetivos
Este curso enseña a los estudiantes de inglés de nivel B1 del Marco Europeo, y niveles superiores, cómo analizar en profundidad lo que han escrito para encontrar errores y cómo corregirlos contrastando sus redacciones con inglés correcto con ayuda de diferente.
Requisitos recomendados
Inglés a nivel B1, o cercano, del Marco Europeo.
Director
Rubén Chacón Beltrán
Equipo docente
Raymond Echitchi
Público objetivo
Estudiantes del Grado en Estudios Ingleses y público en general con interés en continuar aprendiendo inglés.