Foundations to Open Education and OERs repositories (4ed. 2023) UNED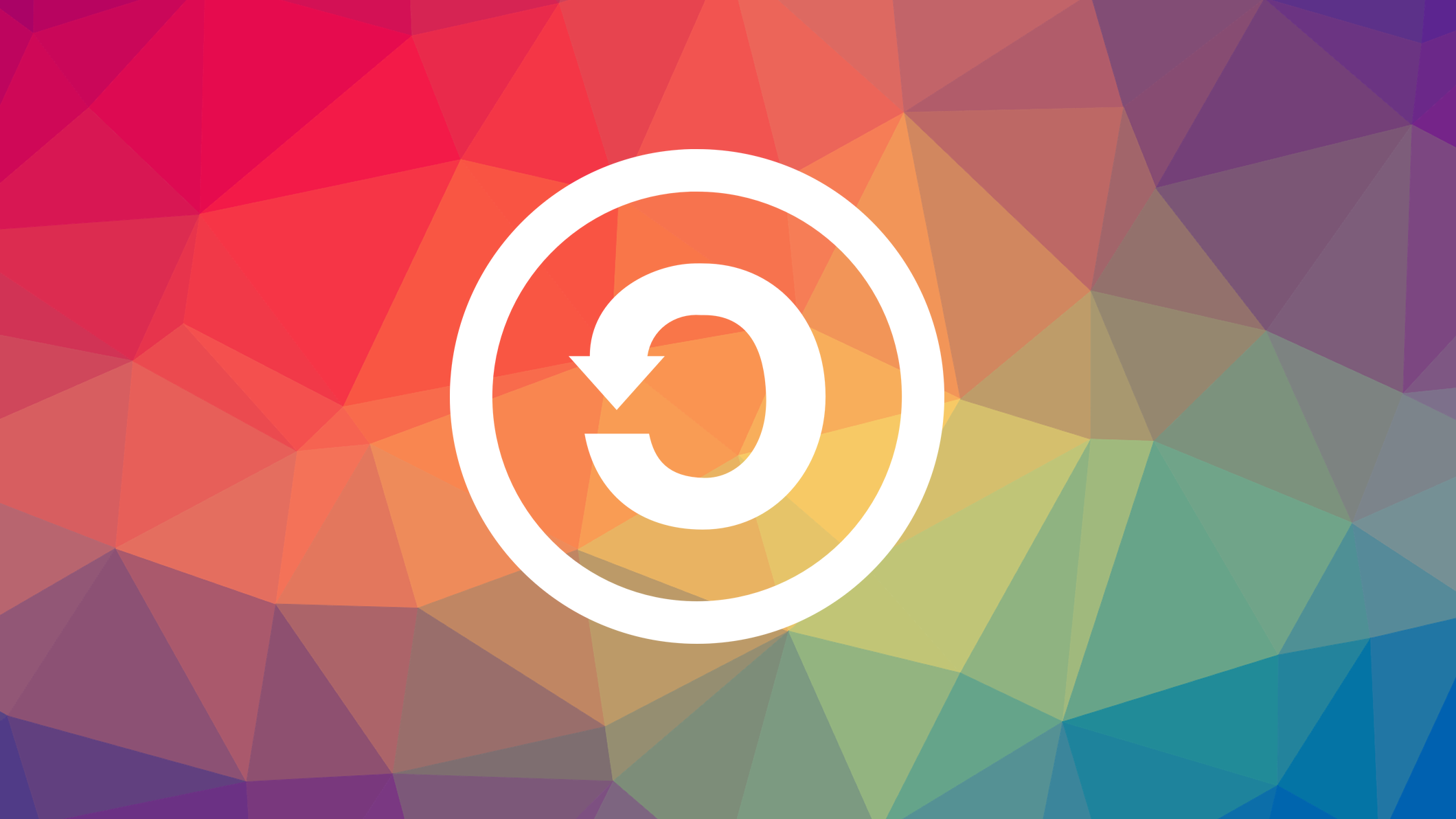 About This Course
We have gathered subject matter experts academia to join the course as guest lecturers. These experts will provide further insight into their particular topics of expertise. Please visit the Appendix at the end of this document to see their biographies.
The course is developed under the Sponsor and Leadership of the IEEE Education Society including teachers and colleagues from UNED, Vigo University, Universidad Politécnica de Madrid, Miguel Hernandez University, Universidad de Murcia, (Spain) and Northumbria University, (UK) an MIT (Massachusetts Institute of Technology, USA).
This course is endorsed by IUED (Instituto Universitario de Educación a Distancia) of UNED and CUED (UNESCO Chair in Distance Education):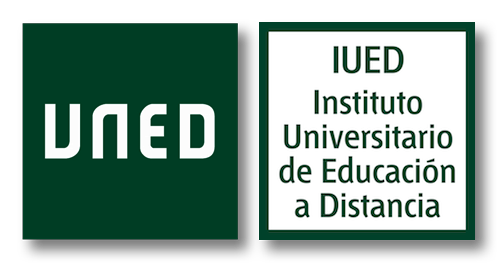 Open education and open educational resources are deeply influencing and transforming the educational environment. This course offers a practitioner's view of open education, open educational resources, repositories and applications for educators and professionals.
This 5-week course is designed to provide a comprehensive understanding of the ways in which open education and open educational resources are changing the rules of education. The purpose of the course is to help faculty and professionals dedicated to education to understand the advantages of open education and how they can apply it to their everyday teaching.
Requirements
No previous knowledge is necessary.
Course Director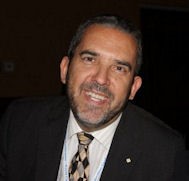 Manuel Castro
IEEE Fellow Member, Past President Senior EdSoc, BoG IEEE EdSoc Spain Chapter
Course Staff (alfabetical order)
Manuel Castro
Manuel Castro is Electrical and Computer Engineering educator in the Spanish University for Distance Education (UNED), has an industrial engineering degree from the Industrial Engineering School of the Madrid Polytechnic University and a doctoral engineering degree from the same University.
He has received the Extraordinary Doctoral Award in the UPM and the Viesgo 1988 Award to the Doctoral Thesis improving the Scientific Research about the Industrial Process Electricity Application, as well as the 1997 and 1999 years UNED's Social Council Award for the Best Didactic Materials in Experimental Sciences and the 2001 Award for the Innovative Excellence in Teaching, Learning & Technology from the Center for the Advancement of Teaching and Learning.
He works as researcher, coordinator and director in different projects, ranging from systems applications of simulation techniques, solar system and advanced microprocessor system simulation to telematics and distance learning applications and systems, as well as computer-aided electrical engineering (CAEE), acting now as and senior Technical Director. He is now with the UNED as Professor of Electronics Technology inside the Electrical and Computer Engineering Department. He was previously UNED's New Technologies Vice-Rector, UNED's Information Services Center Director and Research, Doctorate Vice-director and Academic Affairs Vice-director of the Engineering School at UNED and Director of the Department. He worked during 5 years in Digital Equipment Corporation as senior system engineer. He publishes different technical, research and teaching books and articles for journals and conferences as well as multimedia materials and radio and TV programs.
He belongs to the organizing committee of IEEE EDUCON, IEEE FIE (International and Europe Chair, 2000-2006), ISES, TAEE and SAAEI conferences as well as program and planning committees' member and reviewer and chairman of several ones. He was co-chair of the conference EDUCON 2010 (Engineering Education Conference), TAEE 2010 and ICECE 2005 (International Conference on Engineering and Computer Education). Is co-chair of the conference FIE 2014 (Frontiers in Education Conference) to be organized in Madrid, Spain, by the IEEE and the ASEE. He is co-editor of IEEE-RITA (Revista Iberoamericana de Tecnologías del Aprendizaje) and of the Electronic Journal of Spanish Chapter of the IEEE Education Society. He is Fellow member of IEEE (for contributions to distance learning in electrical and computer engineering education) and member of the Administration Committee (AdCOM) (2005–2012) of the IEEE Education Society and Vice-chair (2011-2012) of the IEEE Education Society; Founder and Past-Chairman (2004-2006) of the Spanish Chapter of the IEEE Education Society, and Chair of the IEEE Spain Section (2010-2011). He has been awarded with the IEEE EDUCON 2011 Meritorious Service Award (jointly with Edmundo Tovar), of the EDUCON 2011 conference; 2010 Distinguished Member Award of the IEEE Education Society; 2009 Edwin C. Jones, Jr. Meritorious Service Award of the IEEE Education Society; with the 2006 Distinguished Chapter Leadership Award and for the collective work inside the Spanish Chapter of the IEEE Education Society with the 2011 Best Chapter Award (by the IEEE Region 8) and with the 2007 Chapter Achievement Award (by the IEEE Education Society). He is Vice-President of the Board of the Spanish International Solar Energy Society (ISES).
Manuel Caeiro
Manuel Caeiro Rodriguez: University of Vigo, Vigo Computer Architecture, Computing in Mathematics, Natural Science, Engineering and Medicine, Distributed Computing. PhD in Telecommunications Engineering
Manuel Caeiro-Rodríguez received the M.Sc. degree in Telecommunication Engineering in 1999, and the Ph.D. degree in Telematics (European mention) in 2007; both at the University of Vigo, Spain. He has been assistant professor during the period 2002-2008 at the ETSI de Telecomunicaciones (Higher Technical School of Telecommunications Engineering) in the University of Vigo, Spain. He is currently an associate professor at the Department of Telematic Engineering at the same university.
Manuel has participated in several R&D projects in the areas of e-learning, middleware and Web engineering, and has published more than one hundred papers in international refereed journals and conference proceedings. His research interests include autonomous agents and multi-agent systems, distributed optimization and telematic services. He has been a visiting researcher at the University of Coimbra (Portugal), IRISA in Rennes (France) and SZTAKI in Budapest (Hungary).
Gabriel Díaz
Dr. Gabriel Díaz Orueta received the M. Sc. and Ph.D. in Physics from UAM (Universidad Autónoma de Madrid. He worked for Digital Equipment Corporation during 10 years, working in several projects related with expert systems and taking the responsibility of several learning and consultancy areas, related with communications and information security. He got several European technical excellence awards at Digital. He also worked for other IT companies as Hewlett Packard or Cisco Systems. He has several IT industry certificates as Microsoft's MCSE or MCT, Cisco's CCNA, CCSI and CCSP, HP's Tru64 Unix system engineer, Sun Microsystems' system engineer or several other related with ITIL and ISO 20000. Afterwards he founded his own company, ADSO, dedicated to training and consultancy for communications networks, information security and IT services management.
Since 2006, he works for UNED, where he leads the Industrial Electrical Electronics and Control Engineering Research Master. His research interests include security measurement and metrics, security for Process Control Systems and the different approaches for getting the best of ICT technologies applied to different kinds of security and electronics learning for Higher Education at universities. He is author or co-author of several books and papers (national and international) related with his research areas.
He is a senior member of the IEEE. He is also vice-chairman of the Spanish Chapter of the IEEE Education Society since 2006. He has been awarded with the 2007 Chapter Achievement Award for the collective work inside the Spanish Chapter of the IEEE Education Society. He is also member of ACM and Criptored.
Martín Llamas Nistal
Martin Llamas-Nistal received the Engineering and PhD degrees in telecommunication from the Polytechnic University of Madrid, Spain, in 1986 and 1994, respectively. He is currently an Associate Professor in the Department of Telematics Engineering, University of Vigo, Spain. He has served as Vice Dean of the Higher Technical School of Telecommunication Engineers (1994-1997), and as head of the ICT Area (1999-2003), both in the University of Vigo. He is author or coauthor of more than 200 papers in peer-reviewed international refereed journals and conference proceedings, and has directed several national and international research projects in telematics and technology enhanced learning fields.
Dr. Llamas-Nistal is member of the Association for Computing Machinery (ACM), and Senior member of the Institute of Electrical and Electronics Engineers (IEEE). He is deeply involved in activities organized by the IEEE Education Society (IEEE ES). He is currently Vice-President of IEEE ES for Publications (since 2011), elected member of the Board of Governors (since 2008), and member of the Strategic Planning Committee. Since it was founded in 2004, he has been a member of the IEEE Education Society Spanish Chapter Board, serving in different positions, including Chairman of the IEEE ES Spanish Chapter from April 2008 to April 2010.
He co-founded in 2006 the IEEE Journal of Latin-American Learning Technologies (IEEE-RITA), and served since that time as Editor-in-Chief. He is member of the program committees of different international conferences and workshops, and General Co-Chair of the IEEE-EDUCON 2012, 2013 and 2014.
He has received several awards from the W3C ((Highlight Paper in the WWW 2001, and Education Track Best Paper and Conference Best Paper Finalist in the WWW 2002) and from the IEEE (the 2007 Chapter Achievement Award for the Spanish Chapter as an outstanding model of technical activities, membership services, and professional development in Spain and Latin America, the 2010 Distinguished Chapter Leadership Award, the 2011 IEEE Education Society Chapter Achievement Award, and the IEEE EDUCON 2015 Meritorious Service Award).
Beatriz Martin
Beatriz Martin BA in English Linguistics. MA in ICT for teaching of second languages and electronic processing of languages. Ph D Student in ICT for Applied English Linguistics. MA in Management of Educational Institutions. MA in Education: ITC for Elementary Schools. Multilingual TESOL / ESP teacher with a long experience in teaching English as a Second Language, levels C2 (Proficiency), C1 (Advanced), Business English Vantage and Higher Certificates (CBC). Associate Professor / Lecturer of ESP in La Salle University. Advanced English teacher in the UNED School of Language. Speaker in the VII Seminar of ICT –TML UNED (April 24th 2014). Translator specialized in legal, finance and technical documents for international and multilingual companies. Specialist in International Projects in UNED. Copy Editor & Proof Reader in UNED. Translator of academic, technical and scientific documents for several higher education institutions (UCM, La Salle-UAM, etc).
Sergio Martin
Sergio Martin is PhD by the Electrical and Computer Engineering Department of the Industrial Engineering School of UNED. He is Computer Engineer in Distributed Applications & Systems by the Carlos III University of Madrid.
He teaches subjects related to microelectronics and digital electronics since 2007 in the Industrial Engineering School of UNED. He has participated since 2002 in national and international research projects related to mobile devices, IoT as well as in projects related to distance engineering education, such as the development of virtual and remote labs and OERs.
He has published more than 150 papers both in international journals and conferences, receiving 25 national and international awards related to his innovation on engineering education.
He is IEEE senior member. He joined in 2010 the Advisory Committee of the IEEE Spanish Chapter of the Education Society, and in 2009 the Advisory Committee of the IEEE Technology Management Council of Spain. He is Associate Editor of IEEE Transaction on Learning Technologies.
Óscar Martinez Bonastre
Oscar Martinez-Bonastre received his M.Sc. degree in Computing Science from the Polytechnic University of Alicante in 1994 and his PhD in Telecommunications from Polytechnic University of Valencia in 2007. Since 1997, he is with the Miguel Hernandez University of Elche where he works full time for the department of Computing Science, Maths and Statistics in conjunction with the Operational Research Centre. He has served as Head of International Relations for the School of Engineering (2011-2015) at same university. He teaches subjects related with Advanced Distributed Systems, involved in research and development projects for the application of Multimedia technologies to e-learning education, Internet of Things and Media content distribution. Since 2009, he serves for BoD IEEE Education Society Student Activities Committee (EdSocSAC), BoD IEEE Education Chapter (IEEE Spain Section), Associate Editor (Founding Member) IEEE Technology and Engineering Education (Former name IEEE Multidisplinary Engineering Education Magazine). Since 2012, he is counselor (Founder) of IEEE Student Branch Miguel Hernandez University (Spain) with recognition of Exemplary Student Branch Award IEEE Spain during years 2014 and 2016. He was serving for IEEE Transactions on Education (2010-2012) as Associate Editor in charge of area Computer Engineering & Computing, member of IEEE Region 8 Educational Activities Subcommittee (2015-2016) and currently Chair of Technical Activities of IEEE Spain Section (voted member - period 2016/2017). Dr. Bonastre is an IEEE senior member http://www.ieeer8.org/people/oscar/
Justin Reich
Justin Reich is an educational researcher interested in the future of learning in a networked world. He is an Assistant Professor in the Comparative Media Studies/Writing department at the Massachusetts Institute of Technology, and the director of the MIT Teaching Systems Lab. The Teaching Systems Lab designs, implements, and researches the future of teacher learning. He is the instructor for four free, openly-licensed MOOCs about change leadership in education. He hosts the TeachLab podcast that explores the art and craft of teaching. He was previously the Richard L. Menschel HarvardX Research Fellow, where he led the initiative to study large-scale open online learning through HarvardX, and a lecturer at the Harvard Graduate School of Education. His writings have appeared in Science, The New Yorker, The Atlantic, Educational Researcher, the Washington Post, Inside Higher Ed, the Christian Science Monitor, and other publications. Justin started his career teaching wilderness medicine, and later taught high school world history and history electives, and coached wrestling and outdoor activities.
Jose Antonio Ruiperez Valiente
His work lies within the intersection of data and human-computer interaction, where he has worked across numerous contexts like online learning, games, social networks or online advertising. He applies technology, analytical approaches and machine learning to understand human behavior and improve these contexts. He has experience over the entire data science process, from data capture, data tidying, feature engineering, analytics, machine learning and data-driven applications. He has received more than 15 academic and research awards, has published more than 45 scientific publications in high impact venues and participated in over 10 funded projects, including contracts, regional, national, European and international ones. He is passionate about how learning occurs, solving data-based problems, teaching and sharing knowledge, yoga, nature and photography. Read more information at http://joseruiperez.me/
Rebecca Strachan
Rebecca Strachan is Professor of Digital Technology and Education and Associate Pro Vice Chancellor for Strategic Planning and Engagement in the Faculty of Engineering and Environment at Northumbria University. She is a leading expert in the exploitation of digital technologies to improve daily life and believes we should be using technology in transformational ways to support student learning. A keen advocate of partnership working, she leads on the university's digital degree apprenticeship programme, drawing on her experience of co-designing and delivering work based and distance learning programmes with employers and professional bodies. She has developed a keen interest in gender and STEM, is a member of the University's Athena Swan Self-Assessment team and supports equality of opportunities for all.
She is a fellow of the Higher Education Academy and member of the Council for Professors and Heads of Computing. Internationally she is a committee member of the IEEE Education Society and recently led the EU Tempus funded IMPRESS project aimed at improving student services across higher education in the Ukraine (www.impress-eu.com) working with partners across Europe including the Ukrainian Ministry for Science and Education and four of the leading classical universities in the Ukraine. She is currently working with a team in Nigeria to introduce digital games in the classroom and is the faculty executive lead for NUSTEM, a major widening participation programme to engage more young people, particularly females in STEM (www.nustem.uk).
She believes students should be active participants in their own learning and we should equip them for their future careers and lifelong learning by creating interactive and applied learning experiences, using technology in transformational ways and preparing them to be independent learners. For further information, see https://www.northumbria.ac.uk/about-us/our-staff/s/rebecca-strachan/
Edmundo Tovar
Edmundo Tovar (M'94–SM'06), received the computer engineering degree and Ph.D. degree in informatics from the Madrid Technical University (Universidad Politécnica de Madrid, UPM), Madrid, Spain, in 1986 and 1994, respectively. He is currently with the UPM as a Professor of Information Technology in Enterprise.
Prof. Tovar is a Certified Software Development Professional (CSDP) (2005 -), Professional Software Engineering Master Certification (2015- ) of the IEEE Computer Society
He is currently:
• Member at large of the Board of the "Colegio Profesional de Ingenieros en Informática" of the Madrid's region, Spain.
• Academic Advocate of ISACA, Information Systems and Control Association (2008 -).
• Delegate of the School of Informatics Director in the IT Professionalism Program.
He has served as an elected member of the Board of Directors of the OpenCourseWare Consortium (2009–2013), Executive Director of the OCW Office of the UPM (2008–2012), and Executive Director of the Open Education Office at UPM (2013-2016).
Member of the IEEE Education Society Board of Governors (2005–2012) and Vice President of Educational Activities and Awards (2013–2018) he is currently President elect (2019-2020) and President (2021-2022).
He is professional member of ETA KAPPA NU.
He leads an Innovation Group in technologies applied to Open Education and he is Editor of the Information Technology / Information Systems Editorial Board of MERLOT (Educational Resource for Learning and Online Teaching -www.merlot.org)
He is author of around 300 papers in Engineering Education.
Frequently Asked Questions
What web browser should I use?
The Open edX platform works best with current versions of Chrome, Firefox or Safari, or with Internet Explorer version 9 and above.
See our list of supported browsers for the most up-to-date information.
What is the time commitment I should have?
Approximately 3-5 hours per week.