How to succeed in the English B1 Level Exam (2021) UNED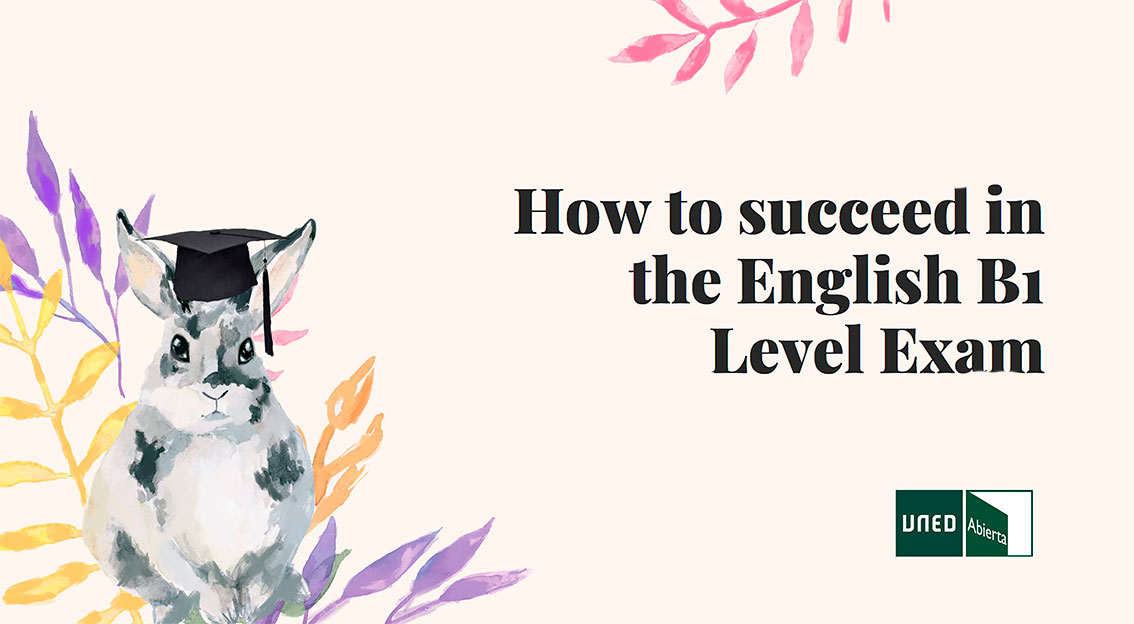 Este curso es de autoaprendizaje por lo que no habrá apoyo docente.
Description
The goal of this free online course is to help prepare students for any English B1 Level exam, such as "Prueba libre de idiomas UNED CUID". This standardized test comprises all linguistic skills (listening, reading, speaking and writing) and fulfills the requirements of official language accreditations, such asACLES.
This course will also be useful for those interested in learning strategies and tips to improve their language competence.
OBJETIVOS
To show participants the different components of the English B1 level exam.
To describe the assessment and marking criteria.
To share learning strategies and tips to help students succeed in the test.
To practise written and oral English collaboratively, creating a learning community in which peer feedback is encouraged.
Some contents:
What does it mean to have a B1 certificate in English?

- Autonomous English learning

Reading comprehension. How to prepare for it efficiently

- Key features of a reading comprehension activity

Writing. How to prepare for it efficiently

- Key features of a successful written composition

- Writing samples

Listening. How to prepare for it efficiently

- Coping strategies when a listening activity is too difficult

Speaking. How to prepare for it efficiently

- Differences between face-to-face and on-line assessment

- Speaking samples

Summing up

- Your B1 exam at the CUID (UNED). Practical information
REQUISITOS RECOMENDADOS
The course is aimed at EFL (English as a Foreign Language) students who already have a CEFR (Common European Framework of Reference) B1 level and would like to learn about the different parts of a standardized Intermediate level language test.
PÚBLICO OBJETIVO
Learners interested in taking an English B1 Level Language test and understanding the different components of this type of exam.
The course focuses on learning strategies and tips to prepare for language tests efficiently.
REDES SOCIALES DEL CURSO