Data Skills for Global Development Training Programme (1 ed. 2021) UNED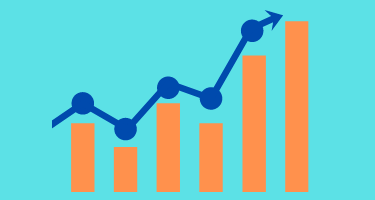 Data is becoming increasingly important as a key point in the development of analytical skills in learning, also in regulated training. In addition, a growing number of jobs require data management and analysis skills. However, there are sectors, such as international development, that do not make always make efficient use of the potential of data to reach their objectives. Similarly, training in social sciences has not always adapted to the changing needs of the labor market, neither in terms of content nor approaches. To help address these shortcomings, we have developed an original teaching resources that aims to promote among undergraduate students in social sciences a taste for data skills.
Teaching team
Coordinador of course
Paloma Ubeda Mollá. Economía Aplicada y Estadística. Facultad de Ciencias Económicas y Empresariales
Teaching team
Tatiana Eremenko
Leire Salazar
María Jiménez-Buedo
Objetives
This course has several objectives, among which it is worth highlighting:
Make more visible the importance of data skills in jobs held by social sciences graduates
Acquire skills related to searching, preparing and analysising data.
Learn to share results through effective data visualization and communication aimed at non-specialists
Knowledge area
Social sciences, Labour relations and Cooperation.
Content
The programme is made up of 6 modules:
1)     Opening the Appetite: This module presents how data skills are used in global development, as well as career possibilities of using data in this sector.
2)     Planning the Banquet: This module focuses on what is a data strategy and how we can develop one within an organisation. It also covers how to ensure data use is ethical.
3)     Assembling the Ingredients: This module describes the most frequent types of data social researchers work with, as well as how to access data and evaluate its quality.
4)     Preparing the Meal: This module explains what data visualization is and the main techniques used to analyse quantitative data.
5)     Digesting the Meal: This module focuses on how to communicate your results, particularly to non-specialists, and ensure they is used for high quality decision making.
6)     Still Hungry:  This module presents existing possibilities to further develop your data skills and it's use in global development.
Evaluation system
The course consists of self-assessment exercises. The user must reach the cut-off mark to be able to process the accreditation for the course. The certificate option will only be available up to one month after the end of the course. After this date it will no longer be possible to process certificate requests.
The IEDRA FAQs contains information about the accreditation process, their types, content, returns, etc. UNED Abierta recommends to enrol in the course as a listener and request the accreditation when the course has been passed.
Recommended prerequisites
English B1.
Target audience
Students in Social Sciences (Sociology, Political Sciences, Economics, ...)
Los datos cada vez ganan más importancia como punto clave en el desarrollo de competencias analíticas en el aprendizaje, también en la formación reglada. Asimismo, cada vez más una gran proporción de empleos requieren manejar y analizar datos. Sin embargo, hay sectores, como el de desarrollo internacional que no hacen un uso eficiente del potencial que tienen los datos para cumplir sus objetivos, tampoco la formación en ciencias sociales parece haberse adaptado a las cambiantes necesidades del mercado laboral, ni en sus contenidos ni en sus enfoques. Para contribuir a solventar estas carencias, hemos elaborado recursos docentes originales para tratar de fomentar, entre los estudiantes de grado de ciencias sociales, el gusto por las competencias relacionadas con los datos.
Equipo docente
Coordinador del curso
Paloma Ubeda Mollá. Economía Aplicada y Estadística. Facultad de Ciencias Económicas y Empresariales
Equipo docente
Tatiana Eremenko
Leire Salazar
María Jiménez-Buedo
Objetivos
Este curso tiene varios objetivos entre los que cabe destacar:
Hacer más visible la importancia del uso de los datos en trabajos ocupados por profesionales de las ciencias sociales.
Adquirir conocimientos de búsqueda, tratamiento y análisis de datos.
Aprender a transmitir las ideas mediante una buena visualización de los datos y formas de comunicación dirigidas a no-expertos.
Área de Conocimiento
Ciencias Sociales, Relaciones laborales y Cooperación.
Temario
Este curso estará compuesto de 6 módulos.
Abriendo el apetito. Este módulo se centrará en cómo se utilizan las competencias en datos en el sector del desarrollo global, así como las posibilidades profesionales de utilizar datos en este sector.
Planificación del banquete: Este módulo se centra en qué es una data strategy y cómo podemos desarrollar una dentro de una organización. También cubre cómo garantizar que el uso de datos sea ético.
Ensamblando los ingredientes: Este módulo describe los tipos de datos más frecuentes con los que trabajan los investigadores sociales, así como cómo acceder a los datos y evaluar su calidad.
Preparando la comida: este módulo explica qué es la visualización de datos y se propondrán formas eficientes de analizar y presentar los datos cuantitativos.
Haciendo la digestión. Este módulo se centra en cómo comunicar sus resultados, a no-expertos en la materia, y asegurarse de que se utilicen para la toma de decisiones de alta calidad.
¿Aún con hambre? Este módulo presenta las posibilidades existentes para desarrollar aún más sus competencias en data skills, así que su uso en el sector del desarrollo global.
Sistema de evaluación
El curso se compone de ejercicios de autoevaluación. El usuario deberá alcanzar la nota de corte del curso para poder tramitar la acreditación.
La opción de certificado sólo estará disponible hasta un mes desde la finalización del curso; pasada esa fecha no se podrá tramitar.
En las FAQs de IEDRAdispone de la información sobre el trámite de las acreditaciones, tipología, contenido, devoluciones, etc.
Desde UNED Abierta  recomendamos inscribirse en el curso como oyente y tramitar la acreditación una vez superado el curso.
Requisitos recomendados
Público objetivo
Estudiantes de grados en Ciencias Sociales (Sociología, Ciencia Política, Economía, ...)